Marijuana and Your Kids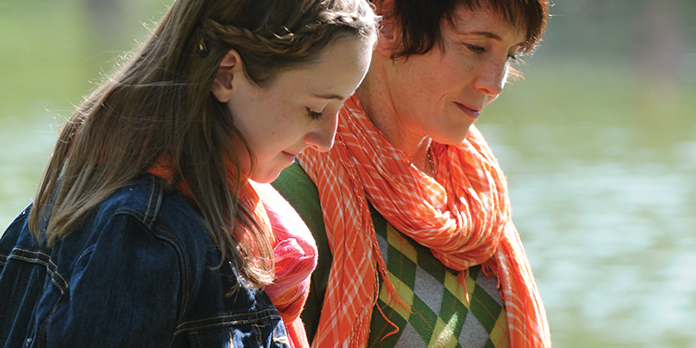 Before you talk with your kids, it's good to know the facts.  Find out about the state's  marijuana laws, the effects marijuana can have on the health of your child, and some  suggestions on ways to discuss marijuana.
Knowing the laws about marijuana use can be a powerful place to start.
It is illegal to sell or buy marijuana for recreational use in Massachusetts.
Anyone in possession of an ounce or less of marijuana for non-medical use can face civil penalties:

For those under 18, these include fines, completion of a drug awareness program, and performing community service.
Those over 18 face a fine of $100

People who drive a motor vehicle while under the influence of marijuana can face criminal charges.
Except in circumstances of approved medical use, it is a criminal offense to possess more than one ounce of marijuana, distribute any amount, and possess any amount with intent to distribute.
This information should not be taken as legal advice.
Get more information about the laws related to the non-medical use of marijuana.
Get more information about the Department of Public Health Medical Use of Marijuana program
Harms of Using Marijuana
If your son or daughter uses marijuana at a young age, they can get into problems now, and down the line.
Research on marijuana use among youth has revealed some powerful findings.  Read more in the New England Journal of Medicine.

Youth who have used it heavily have decreased lifetime achievement.
Some studies have shown marijuana to be addictive, and to increase symptoms of chronic bronchitis.
Action Tips to Prevent Marijuana Use
Children in middle school and high school are at very different stages of their lives — so there are different ways to use your Parent Power to prevent them from using marijuana for recreational purposes.
Choose the grade level of your child to learn more:
Prevention Tips for Your Middle School-Aged Child
Prevention Tips for Your High School-Aged Adolescent
Save